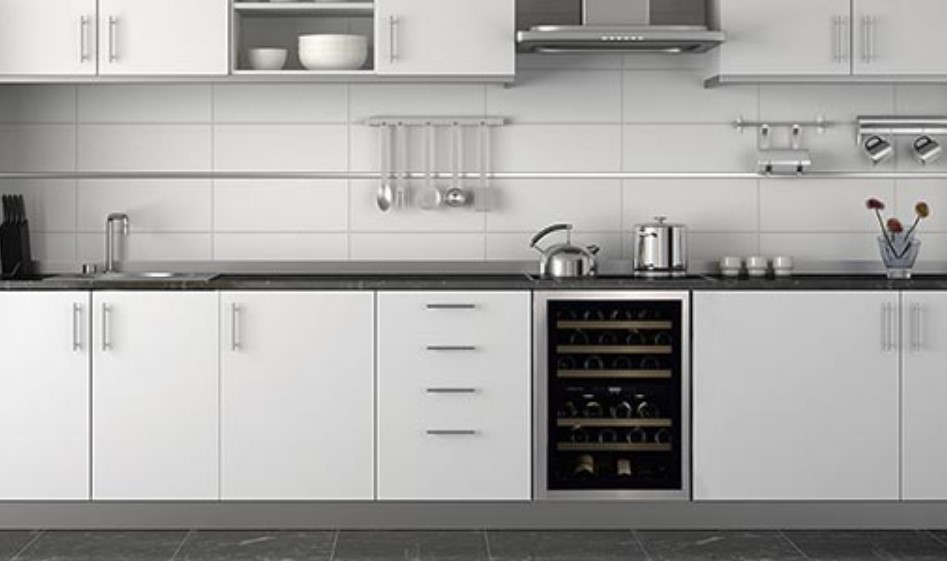 Wine coolers are trending, and the urge to rush out and get the first shiny cooler is strong. Avoid morning-after buyer's regret, and spend a little time to ensure you get the best cooler for your needs. Wine coolers come in a variety of shapes, sizes and specs. Choosing the right one will take a bit of planning. Before you order a wine fridge, you need to confirm the dimensions. Would a  free-standing dual zone wine cooler be better or a smaller built-in model? Read on to find out how to decide on a size and what other factors should be considered when choosing the position of your new appliance.
"A Goal Without a Plan is Just a Wish" – Antoine de Saint-Exupery
Not only should your wine collection be considered, but also your available space. Having a kitchen cooler is ideal for entertaining and handy fortifiers when your latest dish isn't working out. A free-standing larger cooler will be at home in bigger kitchens, holding extensive collections. For those with small to average-sized kitchens, there are many options. If your collection is extensive and your kitchen modest, tall, narrow wine coolers are for you. These can be free-standing in unused or awkward corners where they will add a dimension of chilled glamour. Another often overlooked option is that any tall cabinet can hold a built-in model storing your wine in discreet comfort. 
Small and Powerful
Coolers can accommodate anything from 4 bottles to 180+. The most popular coolers hold  24-48 bottles, perfect for standard kitchen sizes. These units fit perfectly on countertops or as built-in models. Look for specs that include temperature controls, vibration damping and reversible doors. The latter helps it work with existing spaces and cabinet doors. Temperature is vital for proper wine storage and serving, but if you only favour one wine, then a single temp fridge is fine. Different wines thrive in different temperatures, so opt for dual zones if you have multiple types. Reds, whites and sparkling all benefit from proper storage. Visible, under-counter coolers have the bonus of being space-savers while displaying your bottles beautifully. 
Let It Breathe
Wherever you position your cooler, ensuring adequate airflow is essential. This helps to maintain the cooler's internal temperatures and dissipate heat. Avoid places that get direct sunlight as that will create undue stress on the refrigeration. Steering away from all heat generating sources is a must for the same reason. Your cooler's plug-point should likewise not be shared with any other appliance. If you decide to install your cooler on your kitchen island, it is recommended to keep it on the side furthest from the food prep area. This gives it enough breathing space, allows access and prevents being covered with stray veg peels. Allow enough space between all cooking areas and your cooler to avoid kitchen traffic jams.
Decision Time
After judging the required capacity, and measuring available space, do a little research on coolers from established, well-known brands. This will give insight into prices, guarantees, delivery and installations. Read some reviews on the model you prefer; there is nothing like experience to find out if something is worthwhile. Proper wine storage is the best way to enjoy your hobby fully, and knowing how to treat your wines is part of the journey. Cheers to many years of perfectly chilled delight!
Related Posts